Middle Weight CG Artist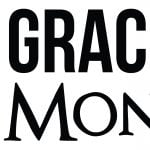 Website Graceful Monkey
Setting the Scene
Graceful Monkey is a growing creative studio formed in 2014, based in East London, and East Hampshire producing video, animation and still image content for a variety of clients, industries and media. We cover a variety of disciplines and creative styles and pride ourselves on our relationships and the creative solutions we offer to our clients.
We're hunting for someone to join our team as a full-time creative CG artist who wants the challenge and reward of helping to grow a studio. The main studio is in London, with our new Hampshire based studio recently opened and expanding.
This is a fantastic opportunity to join a growing studio at a pivotal point in our history. Working on projects as varied as technical ship animations, working with retail design teams on flagship stores, and CG collateral in the medical sector – each project brings a chance to input creatively, have client interaction and develop skills. The right candidate could help grow the business and would be rewarded accordingly.
The Role:
Working alongside other CG artists, animators, videographers, illustrators, composers and creatives.
Working across sectors/industries, with creative input from start to finish.
Delivering high quality output to pre-agreed deadlines.
Working on large scale CG images and animations with focus on Model Prep, Detail Modelling, and Shading / Scene Setup.
Please note that this role will be located at our Liss Studio (Hampshire).
Private parking is available and < 10mins walk from Liss mainline train station.
Your Backstory:
Minimum 2 years relevant industry experience
Solution focussed with a strong technical emphasis and good splash of creativity.
Great communicator and team player
Passion for 3D and visual communications
Self-motivated learner
Proactive in picking up new and proprietary tools 
The ability to find and explore solutions as a project progress
Good understanding of image composition and strong post production skills
Retail visualisation experience beneficial
Ability to understand and interpret architectural drawings would be beneficial
Technical animation and VR background would be beneficial
Deadline render manager experience useful
Experience with MaxScript is advantageous
Good knowledge of Autodesk 3ds Max, Vray and the usual plugins
Good knowledge of Adobe Photoshop and the CC suite
Our Backstage:
Flexible working
Varied briefs
Open and collaborative work ethic
Countryside location
Competitive salary
Every great opportunity starts with a conversation; so please get in touch and we can talk.
jobs@gracefulmonkey.co.uk
PLEASE NOTE: You must be eligible to work in the UK. No Agencies thank you.