Unity 3D – Unreal Artist and Modeller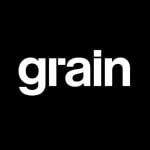 Website Grain London
Job Details:
We are looking for the very best and most enthusiastic Unity developer and Unreal Engine and Artists.
Responsibilities::
– Adhering to industry standards and best practices
– Modeling, texturing, and creating animation blueprints
– Improving visual reliability with a focus on optimization of graphics performance
– Creating, reviewing, editing, and animating low-poly 3D models for use in Unity 3D and Unreal Engine for IOS/ iPad /PC applications
– Assisting with the planning, designing, building, testing, debugging, optimizing, and delivering applications
Qualifications: :
– Strong Unity 3D skills
– Experience with 3ds Max, Substance, Unity 3D, Unreal Engine, Adobe Suite
– Experience with C#, C++, Unreal Blueprints will be a bonus
– Understands concepts of code and scene optimization
You must be a team player with the ability to work well under pressure, be self-motivated and passionate about making immersive experiences, have the ability to work well both independently and in a collaborative environment.
You will be required to adapt to multiple platforms and devices. You must be able to take direction from creative leads and work with artists.
Any additional skills related to using Unity are a bonus.
TO APPLY:
Please reply to monica@grain.london with "your name in the subject + Interactive Job Position" and include the following:
– Resume, Cover letter explaining why you are applying to this position, Portfolio and/ or website demonstrating relevant artistic and technical skills required.
Due to the very large number of applications we receive, we are unable to provide any feedback on unsuccessfull applications.
Recruiters of any sort are NOT welcome to contact this email about filling our open positions.
We look forward to welcoming YOU to the team!