Software > Blender > Blender News
Blender 2.74 is out
Apr 01, 2015
by
CGP Staff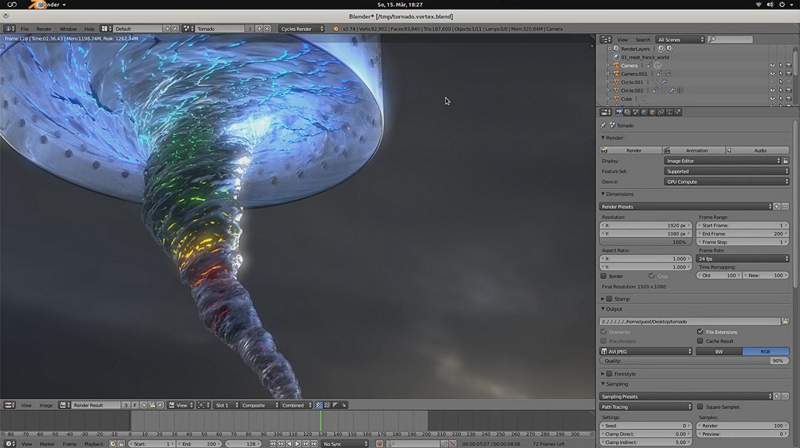 The Blender Foundation has released the latest version of its open source 3D software. New features include:
The Cycles renderer got several noise, speed and memory improvements. New Pointiness attribute for the Geometry node allows to control texture space of one object by another.
The viewport can now display Ambient Occlusion and Depth of Field.
Ability to transfer data layers between meshes using a new Mesh Data Transfer operator and modifier. Support for custom normals.

Significant improvements to hair dynamics and editing tools. Support for hair collision with meshes. Simulation now happens using volumetric calculations, yielding more realistic results.
Improvements to the Grease Pencil tool.

Watch some
new features videos
and find out more on
Blender's website
.
Source: Sami Sorjonen
Related News