Houdini Engine Indie goes free
Mar 15, 2016
by
CGP Staff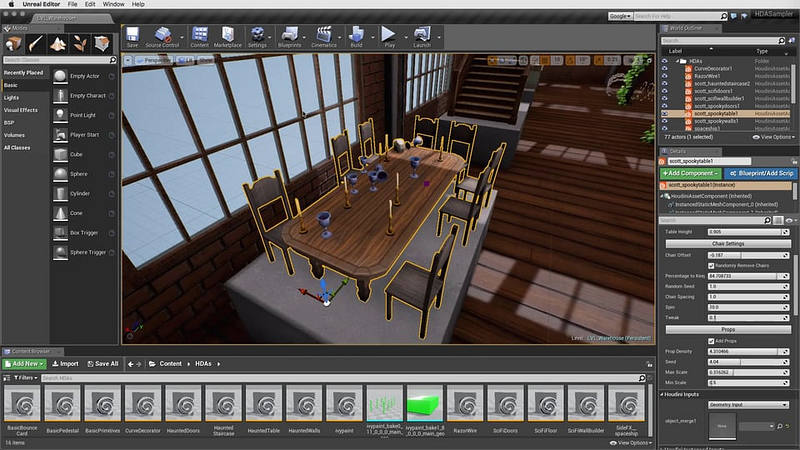 Side Effects Software announced that Houdini Engine Indie is now available for free (previously $99). Independent game developers and CG artists can now freely load Houdini Digital Assets built using Houdini's procedural node-based workflow into applications such as Unity, UE4, 3DS Max, Maya and Cinema 4D.
Houdini Engine Indie works with all of the Houdini Engine plugins including Unity, UE4, Maya, Cinema 4D and 3DS Max. These plugins let game developers load Houdini Digital Assets which can be created in Houdini Indie or downloaded from the Unity Asset Store and the Orbolt 3D Smart Asset store. More on
Side Effects' website
.
Related News