Black Friday / Cyber Monday 2016 sales
Nov 24, 2016
by
CGPress Staff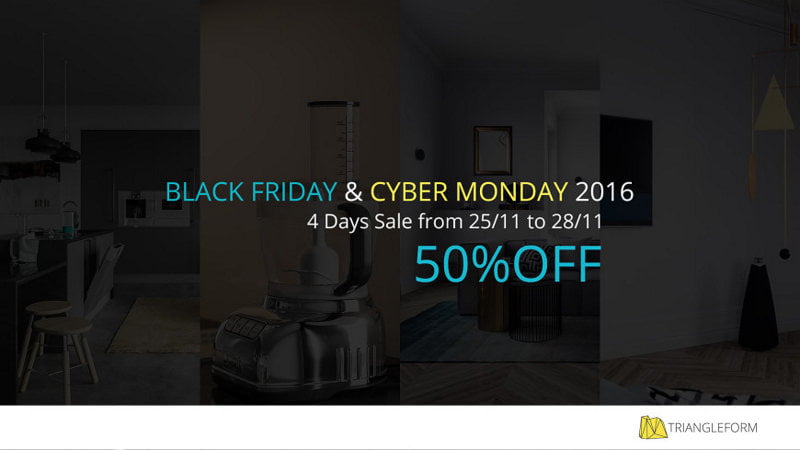 A number of companies will be offering discounts during this year's Black Friday and Cyber Monday sales. We are collecting a list for our readers.
Exact start and end dates vary between vendors, as well as the coupon codes provided for discounts, so it's best to check with their websites.
This post will be updated as more offers become available. If you spot any, please send them through our
Contribute News
page so we may add them to the list.
Source: HDRI Hub, Christian, Proteus VFX School, Eloi, Don, Eugene, 3d-io, Clayton, Mike, jumanji
Related News